Welcome to the home of Vintage-Books.com. Please search or browse our inventory of hard to find, out of print, used, and rare books. We have hundreds of thousands of mass market paperbacks that are not on-line.
You can also follow us on Twitter, Facebook, or Pinterest or Read our blog at

http://ourgoodstore.blogspot.com/
---
Some Upcoming Events to Put On Your Calendar!

Calling all Writers!


Join Portland area writers Alex C. Renwick, Claude Lalumiére, Shannon Page, and Mark Ferrari, as they share their thoughts and experiences with writing, publication, and reading in the new literary environment. Come ask questions of your own, hear readings from the authors' current works, and join them for informal conversation about the evolution of all things 'bookish' at this exciting moment in literary history.

Event date:

Saturday, 20 June 2015 - 1:00pm

Event address:

Cascade Park Library

Don't miss the launch party!

Come celebrate the launch of A BATTER OF LIFE AND DEATH, the 2nd book in the Bakeshop Mystery Series which started with local favorite Meet Your Baker. Pastry chefs in training from the Northwest Culinary Institute will go head-to-head in a deliciously sweet dessert battle straight from the pages of the book!

Come sample the goodies and have a glass of wine with us!

Event date:

Thursday, 30 June 2015

6:00 - 9:00pm

Event address:

Cellar 55

1812 Washington St
Join a book group hosted by Vintage Books!
Are you itching to discuss books? Want some stimulating conversation? Join the Vintage Books Book Club. They meet on the 3rd Sunday of each month from 3-4pm. Members receive 10% off new copies of the selected titles here in the store! Click the image to check our stock.
The next book selected is: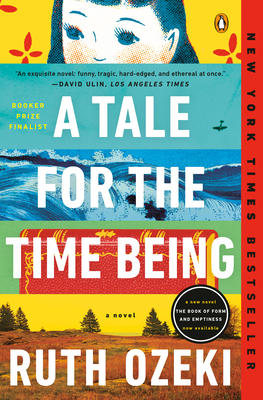 Tale for the Time Being by Ruth Ozeki
"A time being is someone who lives in time, and that means you, and me, and every one of us who is, or was, or ever will be."

In Tokyo, sixteen-year-old Nao has decided there's only one escape from her aching loneliness and her classmates' bullying. But before she ends it all, Nao first plans to document the life of her great grandmother, a Buddhist nun who's lived more than a century. A diary is Nao's only solace—and will touch lives in ways she can scarcely imagine. Across the Pacific, we meet Ruth, a novelist living on a remote island who discovers a collection of artifacts washed ashore in a Hello Kitty lunchbox—possibly debris from the devastating 2011 tsunami. As the mystery of its contents unfolds, Ruth is pulled into the past, into Nao's drama and her unknown fate, and forward into her own future.
Full of Ozeki's signature humor and deeply engaged with the relationship between writer and reader, past and present, fact and fiction, quantum physics, history, and myth, A Tale for the Time Being is a brilliantly inventive, beguiling story of our shared humanity and the search for home.
---
New at Vintage-Books.net:
Need information about appraisals?
---
| | |
| --- | --- |
| Carburetor, Distributor, Transmission, Ignition | |
---
A Proud Member of the:
---
| | |
| --- | --- |
| | Use the coupon code "GoldenBond" during checkout and we will donate 10% of the purchase price to Golden Bond Rescue! |